The Pisces Projects is a 501(c)(3) non-profit organization formed by swim parents for the purpose of increasing awareness of the need for a Norman aquatic facility to meet the needs of all of Norman's swimmers. For more information, contact: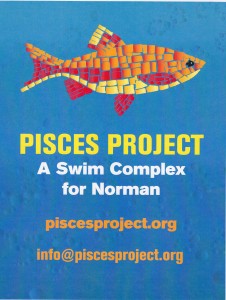 Nancy Yoch at nyoch@buynorman.com or (405) 329-7042.
Already a member? Contact Norman city council and school board officials and let them know what you think about Norman having a year-round swim complex.